More than 90% of buyers are searching the internet to research and buy their homes. The significance of powerful internet technologies to market your home is very important. Our extensive Real Estate Internet Marketing System, along with traditional marketing means, will be implemented to give your property the utmost exposure!

Market Analysis



Thoroughly inspect your property and outline all the important features and upgrades.
Determine the Fair Market Value of your property by doing a detailed written market analysis.
Provide an estimate of the selling expenses to show your net proceeds.
Execute a listing agreement authorizing us to market your property.
Listing Websites
Your property will be represented on the MLS, Loopnet and Costar, among other major web sites for listings. For commercial listings a featured or other special listing is always available (for additional fee).
Listing Syndication
Your property is syndicated to the most important and popular real estate directory websites. At present our brokerage has syndication to almost 100 web sites including Realtor.com, Trulia, Zillow, ListHub and many more.
Agent Website
Your property will be represented with a great image on a Professional Real Estate Agent Website. Your property will be featured on the website with a property detail page with photo gallery and virtual tour along with all information about the property.
Company Website
Your property will be represented as blog posts with specific address and links to the agent page and main listing web site. a great image on a Professional Real Estate Agent Website. Your property will be featured on the website with a property detail page with photo gallery and virtual tour along with all information about the property.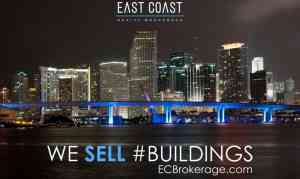 Single Property Website *
A Single Property Website is a separate website that is completely dedicated to the online marketing of your property. It is a full multi-page website that includes a virtual tour and photo gallery of your property along with all the property information.   * (there may be an additional fee).
Virtual Tour
A listing video can be created to showcase your property. Your property's virtual tour can appear on the agent and company web sites and will be .posted on YouTube.
Listing Flyer
Customized listing flyer designs to promote your property and entice buyers to schedule showings.
Craigslist Ads & Blogs
Professional and attractive Craigslist Ad for your property to generate buyer leads. Property will be posted as a blog and promoted.
Showing Feedback System
State-of-the-Art Showing Feedback System obtains and compiles feedback from your property showings for easy instant analysis.
Social Networking
Social Networking is the latest marketing trend with the ability to connect and communicate with others in a fast and efficient manner. Your property can be posted on virtually any social networking site including Facebook, Twitter, Google Plus, LinkedIn, and hundreds more!
Lead Capturing & Management System
Lead Management System to track and maintain communication with prospective buyers. Text Message and Email are sent out immediately for the fastest response time to potential buyers.
Important Topics



Staging & Curb Appeal
We may suggest decorative modifications to your home to make it more appealing, and a sale more likely, to interested buyers. We will present you with professional advice on presenting your home to show exceptionally well, and sell for the highest possible value.
Showings
Flyer
.   Custom Listing Flyers will be placed in your property for buyers to reference features, lot, utility, and tax information and in some cases, neighborhood benefits, schools, shopping, medical, and other buyer benefits.
Easy Access for Showings.   In order to sell your property, we will need access. In some instances placing a lockbox at the property will suffice. In others we will need cooperation for access and showing.
Open House Promotions and Signs.   Depending on various conditions of the sale, we like to have signs at the property to advertise its availability. Likewise to further promote your property to the public, we will schedule Open Houses, at your convenience, to drive traffic and ultimately a sale.
Communication
We will keep you up-to-date on listing and selling market conditions in your area. We will keep you informed about interest, providing updates on all activity regarding your property such as agent showings, open house attendance, agent tours, sign inquiries, and more.
Leads
Tracking Interest
. We will track all property showings, the agents and public.
Prospective Buyer Motivation.   We will follow up with all agents and prospects who have seen your property to answer questions and further motivate and determine buyer interest.
The Transaction
Potential Buyer Evaluation
. We will ensure that any offers from buyers, or their agents, are pre-qualified and capable of closing on the purchase.
Negotiations. We will represent you in contract negotiations with buyers to help generate the highest selling price for the home. When necessary or desired we will gladly work with your attorney.
Managing the Closing. We will coordinate escrow, confirm financing, and work with the closing law firm on your behalf to ensure a smooth, hassle-free closing.